CONTACT PERSYS TECHNOLOGIES
Discover how you can leverage your organisation's existing data, processes & systems to achieve your business goals. Schedule a free consultation session with us to find out how you can achieve this with enterprise solutions tailored to your organisation.
WE HAVE HELPED OUR CLIENTS…
Minimise business & IT risk
The clients who benefit the most from working with us are those who face challenges that require highly-skilled technical specialists and deep domain knowledge in enterprise solutions.
If this is important to you, we would like to meet you and address your needs immediately.

Persys Technologies work with best-in-class technology innovators to develop robust, reliable, scalable and customisable enterprise solutions that maximise cost savings for medium-to-large corporations.
We are an IBM Premier Business Partner.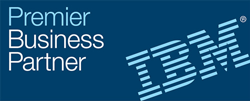 Contact us and arrange for a confidential discussion about your enterprise needs via Email: custservice@persys-tech.com
WORKING WITH US
To date, we have an unbroken 100% track record of successful project deliveries across multiple industries. We make an effort to understand how things work in your organisation first so that we can customise solutions that truly fit your enterprise. Here is what you can expect when you engage with us:
FOR ALL SALES INQUIRIES, CALL (03) 2242 4092