TRANSFORM
UNSTRUCTURED DATA
INTO AGILE CONTENT
THAT DRIVES BUSINESS
WHAT IS ENTERPRISE CONTENT MANAGEMENT (ECM) SOLUTIONS?
According to Wikipedia, Enterprise Content Management (ECM), as a form of content management, combines the capture, search and networking of documents with digital archiving, document management and workflow.
It specifically includes the special challenges involved in using and preserving a company's internal, often unstructured information, in all of its forms.
The Association for Information and Image Management (AIIM) International, the worldwide association for ECM, defines it as the systematic collection and organisation of information that is to be used by a designated audience.
According to AIIM, ECM can be broken down into 5 major components:
ENTERPRISE CONTENT MANAGEMENT SOLUTIONS BY PERSYS
Persys Technologies provides end-to-end ECM solutions powered by IBM that are proven to significantly improve the effectiveness & efficiency of today's information workers.
GET EXPERT CONSULTATION ON ECM SOLUTIONS
BEST OF BREED SOLUTIONS
Our mission is to deliver enterprise solutions for our clients that bring business results and continuously add value to their daily operations. As such, we believe that it is important that our clients get the best-of-breed products which can integrate smoothly with their existing systems. Our solutions are build upon IBM technologies and customised to fit your organisation.
KEY PARTNERS IN TECH
Instead of developing proprietary solutions on our own, Persys builds upon existing established technologies that are widely used globally – while adding to the functionalities & capabilities of these trusted platforms.
As an IBM Premier Business Partner, Microsoft Gold Certified Partner, Kofax Platinum Partner and Oracle Gold Partner in Malaysia, we are able to leverage on some of the world's largest technology providers to develop robust, flexible, granular and scalable solutions that maximises cost savings for our clients.
Since our ECM solutions are build upon best-of-breed technologies, our clients can trust that much research & development efforts have been invested to ensure that the platforms are architecturally sound.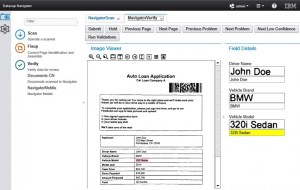 IBM Datacap automates data extraction from documents to reduce cost and accelerate process efficiencies.
IBM Datacap extracts information from document images for use in ECM and line-of-business systems. Datacap operates as a universal capture portal that transforms various forms of documents entering your organization through multiple channels – mobile, multifunction peripherals (MFPs), e-mail and fax.
IBM Datacap can help significantly reduce labor and paper costs, deliver meaningful information for better, faster decision making and improve the responsiveness of customer service.
Persys integrates technologies from IBM Datacap during the ECM Capture stage.
IBM FileNet Content Manager family is a leading ECM platform that helps solve many of today's toughest business challenges.
This flexible and scalable ECM solution provides multiplatform support:
Content Foundation

Daeja ViewONE Professional

FileNet Content Manager
Persys integrates technologies from the IBM FileNet Content Manager family suite during the ECM Manage, Store & Preserve stages.
IBM Connections Content Manager provides a rich social networking and content management platform inside IBM Connections communities.
This add-on software to IBM Connections liberates organisational content and engages people to collaborate as part of the content creation process. Now your organisation can improve decision-making and business results.
IBM Connections Content Manager provides a growth path to even more advanced IBM Enterprise Content Management capabilities. As a content management platform, IBM Connections Content Manager helps organisations to:
Control content creation and access using a security-rich, controlled content management platform to help accelerate productivity and business efficiency.

Discover expertise and content using social analytics to support deeper customer and partner relationships.

Act on content with real-time, in-context views of critical business activity.
Persys integrates technologies from the IBM Connections Content Manager family suite during the ECM Manage, Store & Preserve stages.
The IBM® Content Manager OnDemand family can automatically capture and store high volumes of outbound statements and correspondence- as well as offer powerful search and fast retrieval options with a web client solution for multiple browsers, mobile devices, and desktop environments.
Create a 360 degree view of each customer and deliver that view to the right person, in the right place at the right time. Additionally, IBM Content Manager OnDemand automates and optimizes storage management, and serves as a platform for implementing electronic bill presentment and payment solutions for improved customer service and retention.
Persys integrates technologies from the IBM Content Manager OnDemand family across all ECM stages.
THE IMPORTANCE OF ENTERPRISE CONTENT MANAGEMENT
As business grows, unstructured contents that reside in word documents, excel spreadsheets, presentation slides, even hard copy documents continue to grow. Searching for intelligence that is useful within these unstructured contents can be a time consuming task.
In addition, as knowledge workers continue to work on these documents, working with multiple versions of the same file can be confusing. To make matter worse, many times these documents are distributed to an environment whereby multiple users are involved.
LACK OF PROPER ECM NEGATIVELY IMPACTS BUSINESSES
Knowledge workers spent on average a combined 7.4 hours a week "searching but not finding information" and "reformatting data from multiple sources". The lost time spent carrying out these inefficient practices equates to nearly $12,000 per employee per year based on average salaries.
– $60k sto store 2mil pages of documents in file cabinets
Documents eventually lost
Cost per misfiled document
Of customer billing costs spent on paper & postage
Of time allocated to discrepancy resolution and payment reconciliation
OUR ENTERPRISE CONTENT MANAGEMENT SOLUTIONS CAN HELP YOU TURN UNSTRUCTURED DATA INTO AGILE CONTENT THAT DRIVES BUSINESS
Does your company have these goals?
Minimise business & IT risk
We have helped our clients achieve these goals by realising smarter ways to maximise the value of enterprise content.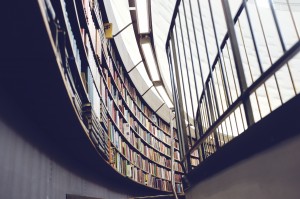 Subscribe below to receive monthly insights, ideas, advice & tips on how to maximise the value of enterprise content to drive business results.