BESPOKE SOLUTIONS
EXPERTLY DEVELOPED
FOR MEDIUM TO LARGE ENTERPRISES
ENTERPRISE SOLUTIONS DEVELOPMENT BY PERSYS
At Persys Technologies, we believe in delivering Enterprise Solutions for clients that can bring results and continuously add value to their daily operations.
One of the reasons why we're able to help our clients achieve business results with Enterprise Solutions Development is because we perform deep analysis to understand how existing processes work in their organisation before proposing solutions. Our collaborative approach allows us to propose solutions that truly fit your needs and is compliant with corporate requirements.
As such, our enterprise solutions are always made to fit in with your existing systems and be able to remain highly reliable, robust and scalable for the long-term.
TELL US ABOUT YOUR ENTERPRISE NEEDS
KEY TECHNOLOGIES
As an IBM Premier Business Partner, Microsoft Gold Certified Partner, Kofax Platinum Partner and Oracle Gold Partner in Malaysia, we are able to leverage on some of the world's largest technology providers to develop robust, flexible, granular and scalable solutions that maximises cost savings for our clients.
Our vision for technology is to design and build components that are granular for maximum reusability. Our technology can be applied to almost all industries because of our insistence in delivering flexible and scalable architecture.
Our expertise and specialisation areas include:
IBM Platform
Enterprise Content Management and Search
Business Process Management and Integration
Collaboration and Productivity
Mission Critical Application Server & Database
Microsoft Platform
Microsoft SharePoint Development
Microsoft C#.NET
Microsoft SQL Server
Microsoft ASP.NET
Kofax Platform
Kofax Ascent Capture
Kofax Transformation Modules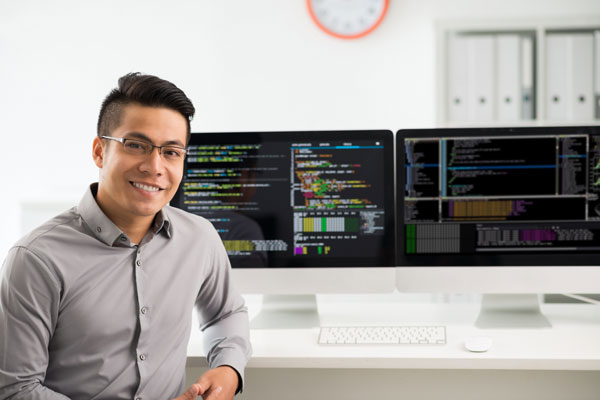 Combining our customer centric project management approach and technical competencies, we have successfully delivered projects for medium-to-large scale government agencies, financial institutions, multinational corporations, manufacturing and logistics companies, among others.
We are extremely dedicated to our ensuring that our clients' goals are met – as such, we have never ever failed a single project all these years. We believe in going the extra mile to ensure that you get complete peace of mind.
SUCCESSFUL PROJECTS
| Customer | Project |
| --- | --- |
| Hap Seng Consolidated Bhd | Cast Iron Integration |
| RHB Insurance Berhad | EIMS Multi-Browser Upgrade |
| Hong Leong Bank Berhad | DataPower XI52 Integration |
| International Medical University | Automatic Marketing of Student Examination |
| OSK Berhad | Enterprise Reporting System |
| RHB Insurance Berhad | EIMS (e-Insurance Management System) System Upgrade |
| Fraser & Neave Holding | Automatic Invoice Matching System Enhancement |
| ATES Sdn Bhd | JPJ AES DataPower Implementation |
| Beta Tegap Sdn Bhd | JPJ AES DataPower Implementation |
| Nexbis Sdn Bhd | Maldives Border Control System |
| Nexbix Sdn Bhd | NERS System Upgrade |
| Genting Berhad | DB2 HADR Implementation |
| Jabatan Pendaftaran Malaysia | Lotus Domino High Availability Implementation |
| Jabatan Imigresen Malaysia | NERS – nationwide deployment DB2, WebSphere |
| Prime Minister Office of Brunei | Lotus Domino Migration Exercise |
| Hong Leong Bank Berhad | BPM, VOC II, CAF, Compliment & Other Development |
Does your company have these goals?
Minimise business & IT risk
We have helped our clients achieve these goals with our bespoke Enterprise Solutions Development customised to fit their existing business processes & systems.